Dear friends,
We are happy to present you with our
2nd issue of 2012
of The Alpha Source show at Triplag webradio!
re-broadcasted via BOOM-radio
SUNDAY 26th of February 2012

19:00 CET ( Central European Time)
handy time conversion page
http://time.is/
" onclick="window.open(this.href);return false;
Hosted by Alpha in this show you will hear Triplag special interviews with
- Sectio Aurea with presentation of their debute album In Vena Veritas on Akashik records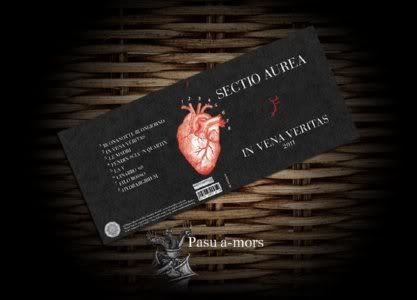 http://www.saikosounds.com/english/disp ... sp?id=8964
" onclick="window.open(this.href);return false;
In Love There is Truth' it's the title for the highly expected Sectio Aurea album's master piece...
straight from the Swiss Alps with a message of love and high vibration comes this special sonic voyage promoting the concept of a shift of Light energy in dancefloors around the world, the world is being transformed and shifting our vibration towards Love and Truth and High Vibration it's what will transform the upcoming shift paradigm of the Omega Point..
This is the their humble message of peace of Sectio Aurea so Join us on this quest of 8 Sonic Prayers of Transmutational Alchemy and be prepared to shift towards a parallel reality of pure high intention of peace and harmony.. Sectio Aurea's debut has been quoted as Goa Gil's Favorite music of the year and their music has been transforming dancefloors across Europe and beyond!
- Demoniac Insomniac present his debut album on Rockdenashi records Power of Destruction
http://homepage3.nifty.com/rockdenashi/ ... cd010.html
" onclick="window.open(this.href);return false;
That power in the universe that transforms everything.
Wise people will see it in their hearts with love and joy,it exist everywhere,in this world and other wordls, in time and thru time in to the infinite dimensions.
Everything dances on its inner vibration, creating life and love.
Sound by sound, vibration, dancing galaxies, celestial creatures singing a cosmic symphony for the mother nature.
I offer you this cosmic dance with my heart, mind, soul and every part from my body and what is diffrent from it,to unite once again, and remember what was long ago forgotten?
and: VIC with TRIPLAG forum news !
Your hosts:
Alpha
bio and profile at myspace:
http://www.myspace.com/alphainterzone
" onclick="window.open(this.href);return false;
Home page:
http://www.interzone-pa.com
" onclick="window.open(this.href);return false;
Vic:
via web:
http://www.triplag.com/artists/Vic.Triplag/
" onclick="window.open(this.href);return false;
via email: trip [at] triplag.com
LISTEN NOW or DOWNLOAD:
links will be provided after the show at our podcast account:
http://www.podomatic.com/triplag/
" onclick="window.open(this.href);return false;