Dear friends,
We are happy to present you with our second edition of The Alpha Source show at Triplag webradio!
SUNDAY 27th of February 2011
19:00 CET ( Central European Time)
Hosted by famous Alpha in this show you will hear Triplag special interviews with
Fungus Funk /Astroff,
Antagon,
DigitalX.
All will be mixed up with released and unreleased tracks from Astroff, DigitalX and Antagon. Followed
by Triplag Forum news highlights by Vic.
Please connect with us before, during and after the show via Triplag forum
We want to hear from you! Any comments, suggestions or just bla bla bla
TUNE IN:
http://www.triplag.com/webradio/darkpsy/
" onclick="window.open(this.href);return false;
or from
http://www.triplag.com
" onclick="window.open(this.href);return false; (and select link for your player)
Fungus Funk /Astroff:
http://www.myspace.com/fungusfunk
" onclick="window.open(this.href);return false;
http://www.myspace.com/astroff
" onclick="window.open(this.href);return false;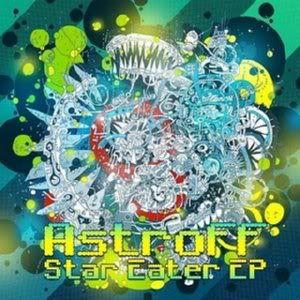 Antagon:
http://www.myspace.com/antagonmedia
" onclick="window.open(this.href);return false;
DigitalX:
http://www.triplag.com/artists/DigitalX/
" onclick="window.open(this.href);return false;
Your hosts:
Alpha
bio and profile at myspace:
http://www.myspace.com/alphainterzone
" onclick="window.open(this.href);return false;
Home page:
http://www.interzone-pa.com
" onclick="window.open(this.href);return false;
Vic Triplag
:
http://www.triplag.com/artists/Vic.Triplag
" onclick="window.open(this.href);return false;
stream online :
http://triplag.podomatic.com/entry/2011
" onclick="window.open(this.href);return false; ... 8_33-08_00
Download:
http://www.sendspace.com/file/qjbqwo
" onclick="window.open(this.href);return false;