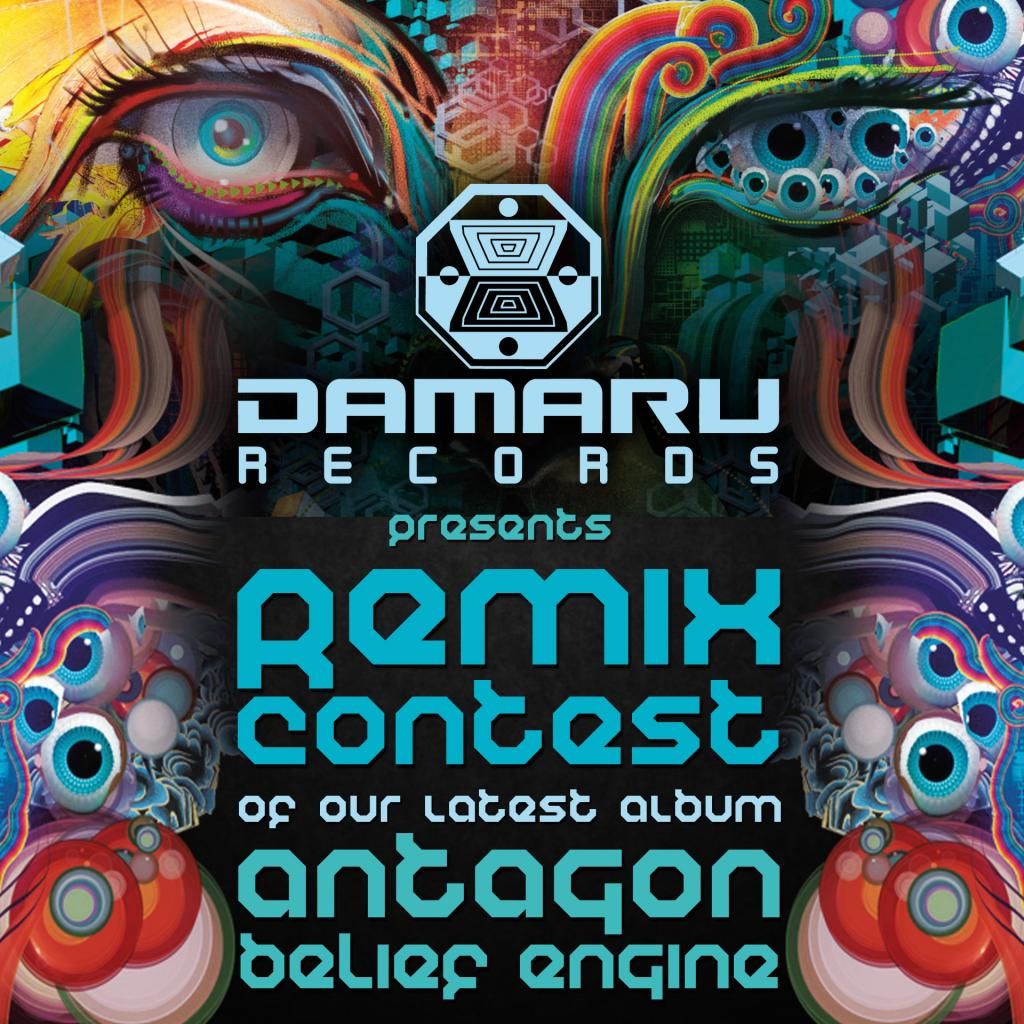 Damaru Records is proud to present the "Belief Engine" - remix contest:
We decided to go public with our first remix contest. We ask you to remix one of the tracks from our latest album release 'Antagon - Belief Engine'.
The winners will be part of an online remix album (release: October 2014) .
How it works: -> Choose a track you like, write us the name via
damarucontest@gmail.com
.
After you´ll get a link to the project file, produce a remix and send us your final version (deadline : September the 1st 2014 !!! ).
Available CUBASE 7.5 Projects:
01. Breakdown 167 bpm
02. Crash 169 bpm
03. Buenos Dias, Cochineros 169 BPM
04. Forest of Equilibrium 170 BPM feat. Loose Connection
06. Belief Engine 172 BPM)
07. Structures 175 BPM
08. Dyspepsia 175 BPM feat. Nemeton
09. Voyager 178 BPM Available
ABLETON LIVE 9 Projects:
05. Individual Thought Patterns 171 BPM
10. Terminal Spirit Desease 180 BPM feat. Limbertimbre
Please understand that WE WILL NOT GIVE ANY TECHNICAL SUPPORT if you experience problems with the projects!!! Additionally WE DO NOT ANSWER any Questions regarding the contest via our Facebook profiles !!! The only option to get in touch with us regarding the contest is the following email:
damarucontest@gmail.com
Please send your final versions to this email as well. Do not publish your remixes before the contest is finished and we have announced the winners !
Afterwards you are allowed to release your remix wherever you want !